I'ts time to take back control of your life & your routine.
It's time to get organised, create a work-life balance, and spend more time with YOURSELF.
It's time to turn this all into action.
​
What's included within the free bundle:
​
Access to Emily's Facebook Community 'The Modern Mums Collective', a community for those who are ready for a lifestyle of more time, more control and more freedom.

Instant subscription to my Google 'Me-Time' calendar, where you can find all of my daily, weekly & monthly free tools, trainings and guided journey's. You will also have access to all past trainings & recordings.

'Elevate Postitivity' - The only self-hypnosis track you need to move from negative vibes to wearing your positive pants.

15 Unique journalling points, which come direct from the 'Elevate' Adira Lifestyle programme, which PROVE to help you shift, shuffle & elevate.
​
Get instant, free access to The Adira
Me-Time Bundle.
We respect your privacy. Unsubscribe at any time. Don't forget to check your SPAM or JUNK to confirm subscription.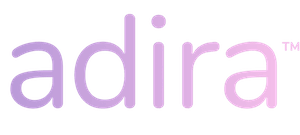 ​